Simplify how you manage your warehouse. OnBatch's warehouse feature provides a streamlined solution that solves manual process complications. Improve your warehouse management with these dynamic systems.
Optimize your process with our robust feature sets to manage your warehouse processes in one secure system. Demystify warehouse management to expand and scale your operations.
KEY BENEFITS
Visualize your space with our multi-level floor maps.
Locate items with query-like filters.
Track movement of your items between locations.
CUSTOMIZE YOUR WORLD
Warehouse Builder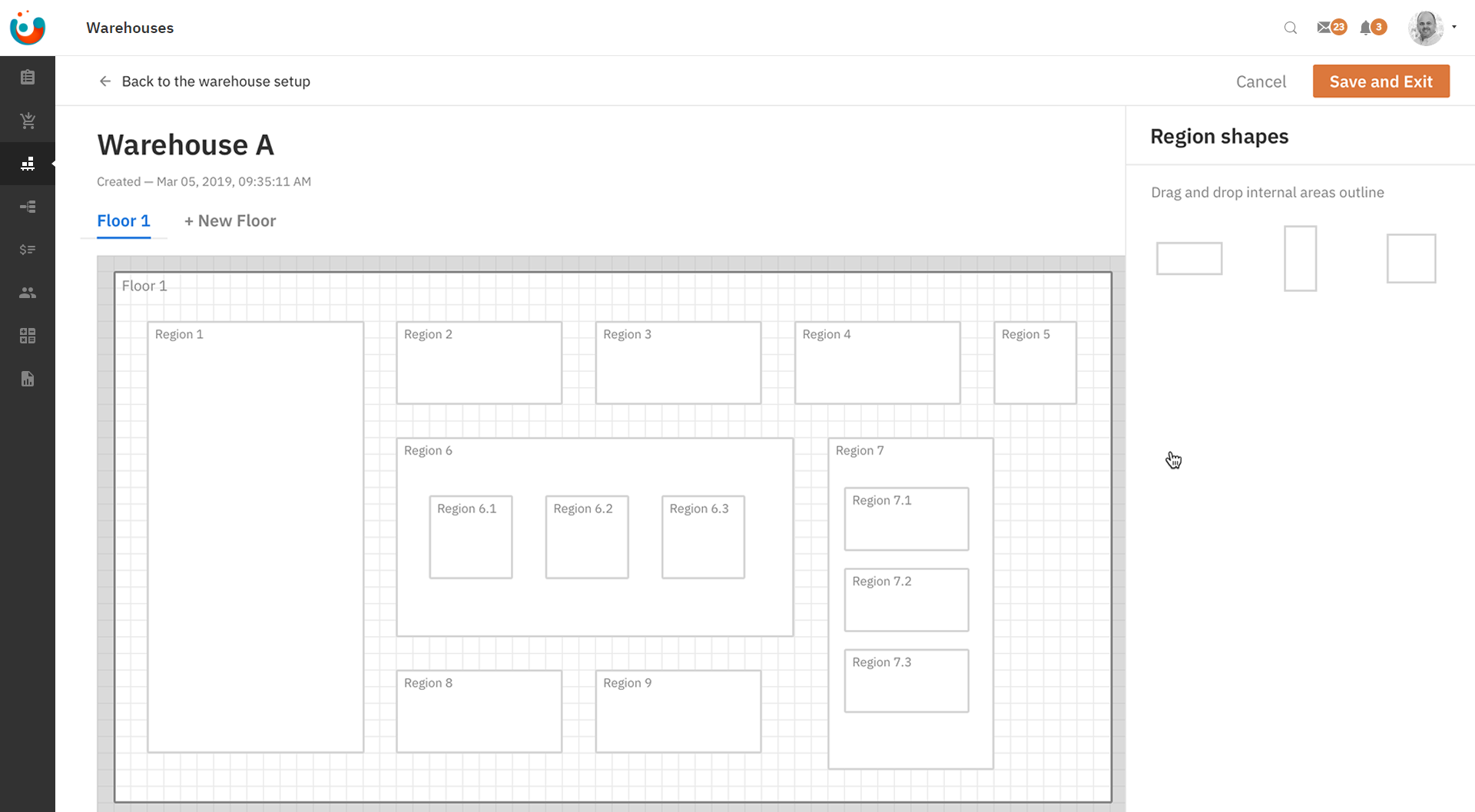 Generate a visual representation of your warehouse and set bonded and non-bonded spaces with the OnBatch Warehouse Builder. This dynamic, easy-to-use tool will transform how you locate stock items and inventory. As your company grows, easily add multiple floors and warehouses to your setup.
EVALUATE YOUR STOCK
Barrel Tracking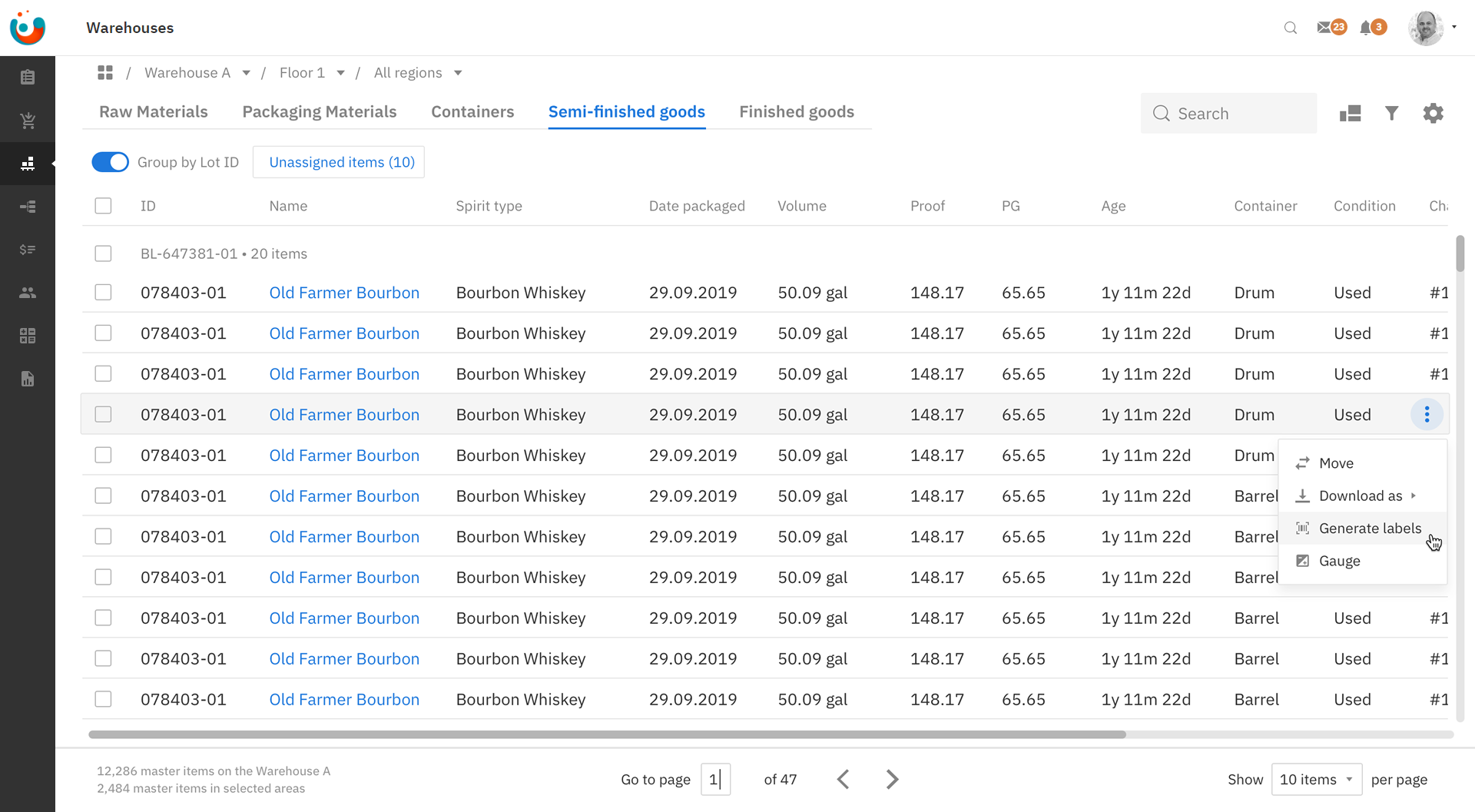 Simplify your asset inventory with OnBatch's label generator. Scan barrel inventory as it moves from location to location and between transactions like filling and harvesting. Avoid inaccurate and complicated barrel management with our barcoded barrel head cards printed straight from the app.
TRANSPARENCY WHERE YOU NEED IT
Third Party Warehousing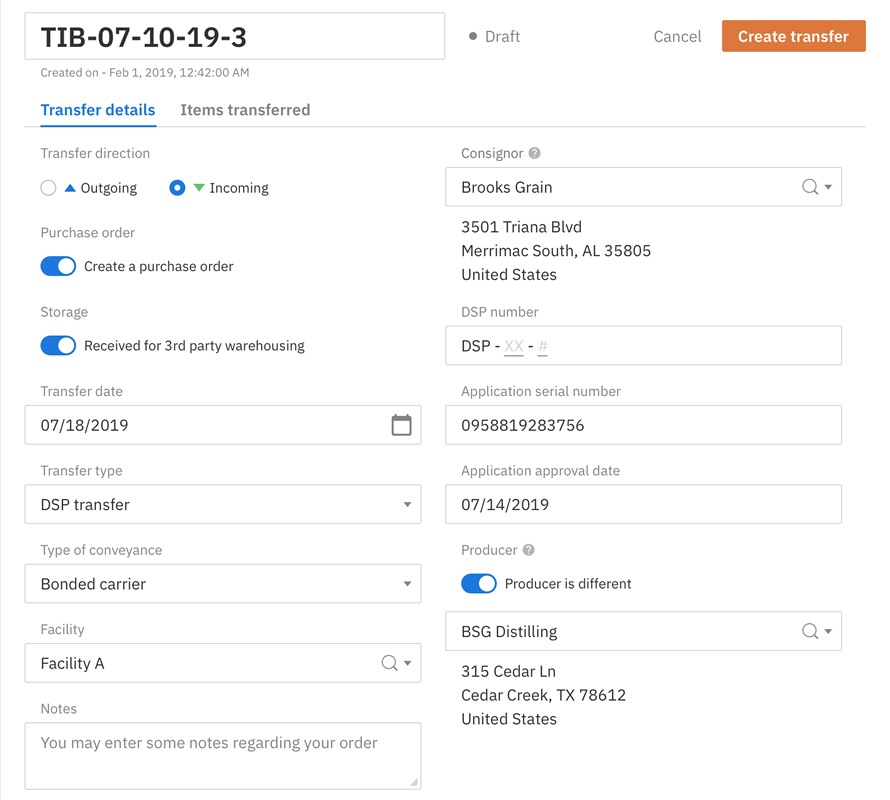 OnBatch ensures the safety of 3rd party warehousing, giving your peace of mind in an instant. Our multi-facility capabilities and transfers in bond allow you to track the assets at a 3rd party warehouse or track 3rd party assets in your warehouse.
Control your Quality
Lot Details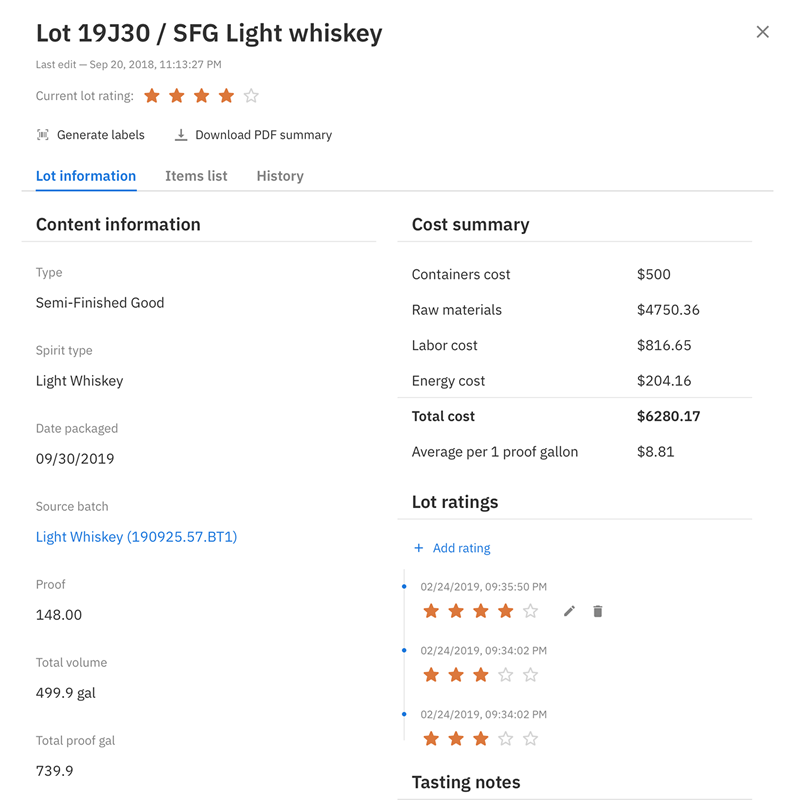 Track the quality of your products with the OnBatch lot tracking feature. Manage ratings, tasting notes, history, cost, and general information for every lot or individual container. Lot Traceability starts at the materials purchase and ends at the shelf. Take more control over the quality of your inventory throughout the process.
SIMPLIFY INTERNAL CONTROLS
Audit Log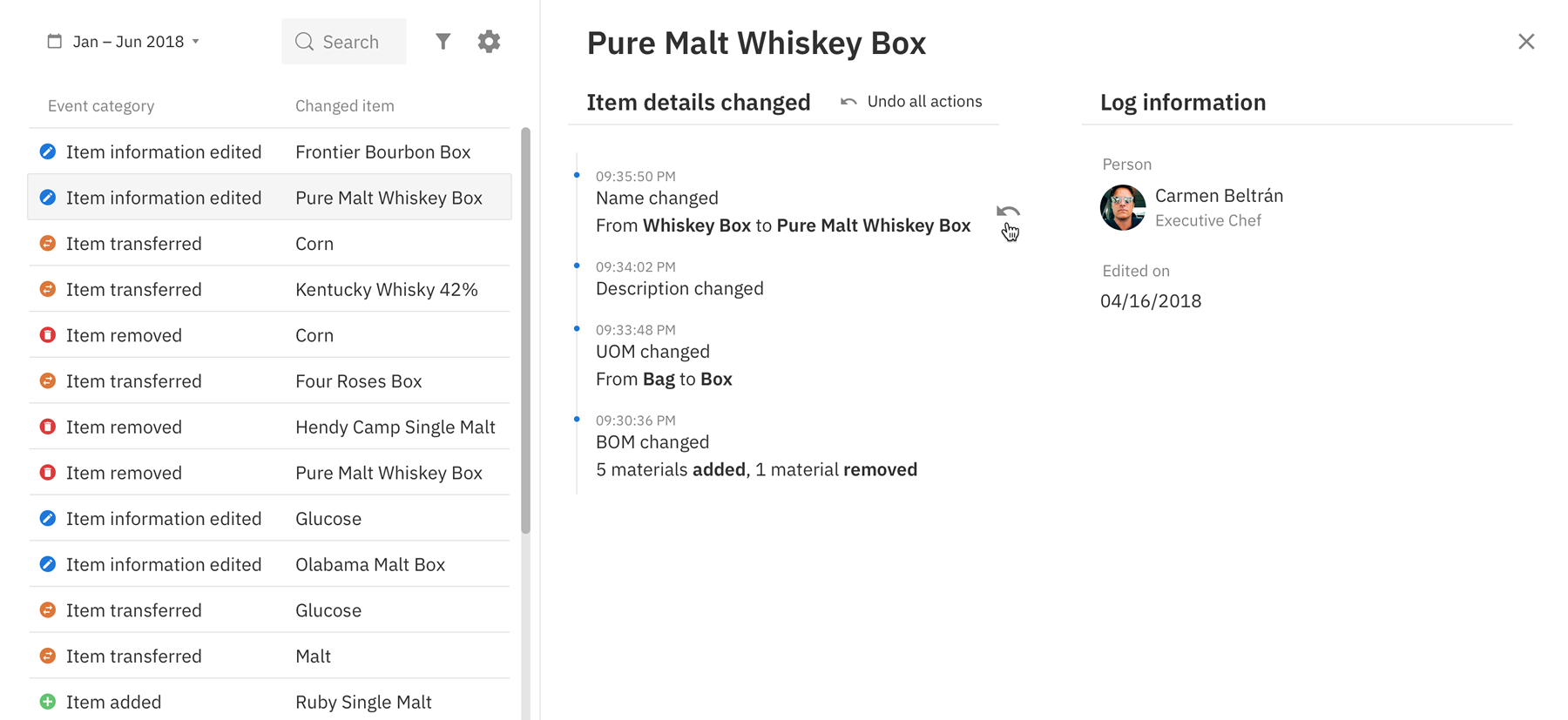 Make better informed decisions with OnBatch's audit log feature. Chronological record, set of records, and/or destination and source of records provides the sequence of activities that have affected any operation, procedure, or event, documenting any process issues or user errors.
Included Benefits
01
Free Onboarding assistance
02
Access to our Academy, a vast collection of documents and videos for training on our software
03
Be heard and share your opinions, suggestions, and needs
04
Customer support with a real, knowledgeable human
Transform your process with OnBatch - One Batch at a Time.
Our intuitive software solution strengthens your control over daily operations - boosting efficiency and transforming how you do inventory, manufacturing, purchasing, and warehousing, while keeping you compliant. OnBatch gets your jobs done.
Schedule Demo